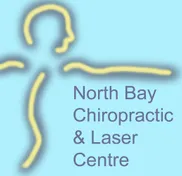 North Bay Chiropractic & Laser Centre's MISSION AND PURPOSE is to SERVE, EDUCATE and EMPOWER our Community, helping you reach Optimum HEALTH, HAPPINESS and LIFE EXPRESSION.

We achieve this by providing the BEST Chiropractic Wellness-Lifestyle care possible - REMOVING INTERFERENCE to the NERVOUS SYSTEM which houses the INNATE WISDOM of the BODY, thus allowing a REORGANIZATION and RESTORATION of normal FUNCTION and VITALITY.
Our Core VALUES:

We believe in heroic patient service, being on the cutting edge and that good enough is not good enough.
We believe that people, especially the patients we serve, are the source of our strength; that basic honesty and integrity are not only the best way, but the only way.
We believe in the immutable Law of Cause and Effect - that Health comes from within you, not to you.
We believe that we exist to help as many people as possible turn on their Health Faucets.


We believe in the principles of Wellness and thus urge continued and constant never-ending Education and personal Growth.